If you are searching for this - well done; you are on the path to becoming very successful. This article will show you how to build an affiliate marketing website for free in 2022. Let's not waste too much time and go straight to the point.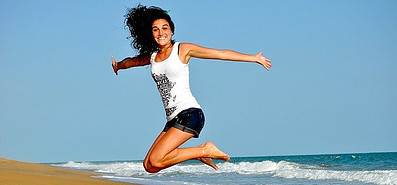 Affiliate Marketing
One of my favourite income sources is affiliate marketing; it is the most rewarding and easy to start. When I say - easy, I mean it. Millions of people are doing it worldwide, and nobody stops you from joining them.
What is Affiliate Marketing?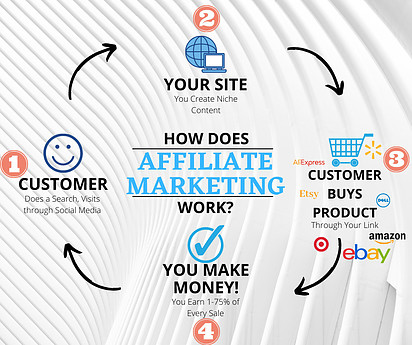 1. Customer does a Search or visits through Social Media
2. Landed on your Niche Content website
3. Customer buys product or service through a link on your website
4. You earn a % of every sale!
Easy, isn't it.
Potential
When I said earlier that Affiliate Marketing is one of my favourite sources of income, here is why.
You can affiliate almost anything - low-cost product to the high cost.
For example:
A company selling a product for $1000, I contact them and join an affiliate program, and they are paying a commission of 10% for every sale.
I advertise a link to their product on my website or social media.
People are clicking on a link, and potentially someone bought a product.
I receive 10% or $100.
If ten people a month bought it, it's $1000 a month of additional income.
Ok, but what if I have ten products?
There are many high tickets affiliate programs out there, and some of them are happy to pay 50%+ for successful sales via referral.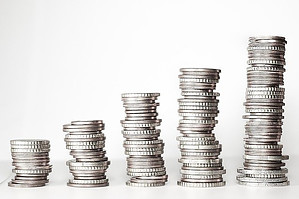 Another example:
The company have a service that cost $100 a month for membership, and they are happy to pay 50% to their affiliates.
I bring 50 people to their business via a link I advertise on my website.
$50 x 50 = $2500 a month!!!
The potential is unlimited - the amount of money you can make is in your hands. That's why I love affiliate marketing.
You decide the products are and you choose how many. It is all about practice; it is easier once you know what you are doing. You learn what is selling well and what is not.
But that is an entirely different topic.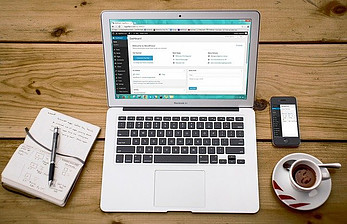 Website
There are a few different types of websites for affiliate marketing, and the most popular choice for beginners is a blog.
Why blog, do you ask? It is easy to start bringing traffic to your website if you have content that interests the public.
Example:
Molly loves travelling and anything to do with mountains. She consistently writes about the places she is visiting, and trust me, millions of people have the same interests, and they read her content.
She can affiliate with travel companies and advertise airline tickets, hotels, places of interest etc. Also, she can promote mountain gear, clothes, shoes. She can promote cameras/phones/laptops and advertise many products and services.
It is all about the traffic and content.
Another popular type of website is the Landing page website. It's usually a one-page website, where it explains the product or service, and at the end, there is an option to purchase the product or take their details.
Make it right, and it can be a very effective way of selling.
Squeeze page - used for collecting information, usually act as a funnel. There is little information on the page, working as a hook and encouraging people to fill in their details to get more information. Customers emails are used for future sales and advertising.
Very effective for building email lists.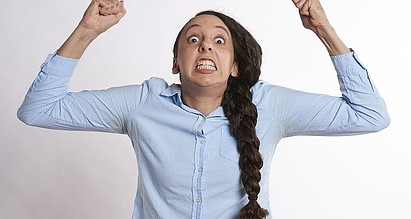 Build a website
It can be very frustrating if you don't have any programming experience to build a website. But believe me, when only computer science graduates build websites are long gone. Nowadays, almost anyone can do it without any previous experience.
The most popular platform to build websites is WordPress; it is straightforward to use and free. There are options to upgrade it for premium themes, but it is not necessary initially.
There is no need to pay for it if you start, and you can achieve a lot with the free version.
If you want to make a blog, landing page or squeeze page, you can easily do it with WordPress.
There are plenty of free resources online on how to start with WordPress.

Where do I start
For the website to be visible on the internet, it needs to be hosted somewhere and have a domain name. There are different types of hosting available. If you are going to choose, do a little bit of research. The cheapest one isn't always the best.
You will need a domain name; think about it as an investment. Try to have it related to your niche or your website. For many people, a domain name is the name of their brand, and they grow it, and the more successful they become, the more the price for this domain will increase.
The domain name can cost between a few dollars to hundreds of thousands.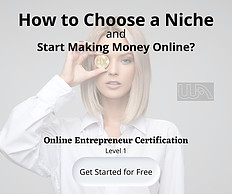 You can learn about - How to choose your niche here.
It is not so complicated as it sounds.
Conclusion
To summarise and keep it simple.
Affiliate marketing is very profitable and can easily replace your 9-5. You can have full-time income with it.
In most cases, you need a website to advertise affiliated products.
You can do it for free, but sometimes it is better to pay for reliable hosting, and you need a domain.
Remember, anyone can do it. All you need is a willingness to learn, and you will be on the road to success. If you are reading this, Well done. Do not give up and keep learning every day.
You can check the way I started here.
Or have a look at the platform I use here. It provides full training about affiliate marketing, website and hosting, with plenty of support.
Thank you for reading this article. I hope you found it helpful; if you have any questions about anything related to this article, please leave a comment below or feel free to reach out to me.

Have a great day!