You can quickly start if you wish to explore the world of crypto, cryptocurrencies, and crypto-assets. Famous Bitcoin - digital gold, billionaires who hold crypto, the world of Lambo and "going to the moon" with Elon Musk( there are few stories about it). Crypto is getting popular, and in this article, I share a few ways to buy crypto online.
What are Cryptocurrencies?
In short, its digital assets, a collection of binary data stored on a blockchain, can represent value and be exchanged for cash. It is not paper money; typically, it's decentralised, the complete opposite of regular central bank money we used to. If you want to find out more about it in more detail, please visit Wikipedia.

How To Buy Crypto Online?
It's easy to buy it online now, and here are the few options I tested, and I send money and withdraw without problems. ( I am in the UK; please check your country's regulation on crypto-assets ).
Binance
One of the most popular platform to buy cryptocurrencies is Binance, which have the most currencies to choose from and
low fee if you wish to trade.

You can purchase crypto with bank cards, which only take a few seconds to appear on your account. I send GBP (British pounds) to exchange using my card, and once GBP is in my account, I convert it to any cryptocurrency I need. It's that simple.
There are many helpful additions on Binance, not just for purchasing crypto. It has a very advanced trading platform; if you know how trading works, you can use it. Many people make a living doing trading; for some, it's a full-time job. I am not there yet.
Another great feature is - staking.
You hold your favourite crypto and receive a percentage for it, and some are very high and can add up to substantial extra income. Also, if the coins go up, it is an additional bonus.
There are also pool staking, NFT, Launchpad and many other great features.
Check it out yourself here. https://www.binance.com/en
Coinbase
A great platform for purchasing cryptocurrencies is Coinbase. It was the first place where I bought my first BTC - Bitcoin (a fraction of it, as at the time. It was around $30K for one).

Straightforward to sending money to the platform, I used GBP and bought it with my card. I exchanged it for dollars and purchased a few coins, including BTC. I was brand new to the whole crypto world and had no idea what any cryptos were doing, so it was just a random guess.
A great feature of Coinbase is that you can earn coins by learning about crypto coins, watching a few videos, answering a few questions, and rewards are in your wallet. It's a great way to learn about crypto and get paid. I got about 40$ doing that - I cannot complain.
It is easy to use, and I recommend it if you wish to explore the world of cryptocurrencies. Learn and earn. How great is that?
You can check it out here. https://www.coinbase.com
Kucoin
Another great platform to purchase and trade crypto is KUCOIN, and it was one of the latest places I bought crypto.

Easy to buy crypto and have plenty of coins to choose from. Excellent bonuses for new users, up to 500 USDT, when writing this article. You can use your card, bank transfer or buy via third-party companies, and I used my card to purchase crypto.
One of the great features of KUCOIN, which I like, is trading bots. I couldn't believe I had seen it at first, and all I had to do was choose a trading bot to trade for me. There are plenty of bots to choose from and plenty of different currencies to trade, and it decides when to buy and sell, and I don't need to do anything with it. I have three bots at the moment of writing trading for me; I open the app once a day to check how it's doing.
There are many other features like mining, pool, crypto lending and even lottery. Yes, you can play the lottery to win a large sum of crypto.
You can check it out here. https://www.kucoin.com
Where to keep your crypto

There are three most common ways to store your crypto assets.
Exchange wallet - Binance, Coinbase, KUCOIN or others.
Software wallet - Metamask, Trustwallet, Exodus or others.
Hardware wallet - Ledger, Trezor etc.
I will not suggest which ones are the safest and easiest to use. I have some on each. It depends on the purpose, I guess. If you need to trade it live, use exchange if you want to use it for brand new coins, for example, which are not on sale yet, I use Metamask, for instance. I use Ledger for the long-hold assets, which is the safest method, in my opinion.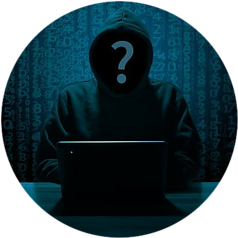 Remember - crypto assets are everywhere now, used to purchase physical goods and services. It is not meme/joke money anymore (of course, there are plenty of useless coins and meme tokens). So plenty of people want it, so be careful out there. Don't share your passwords and secret recovery phrases.
Conclusion
Cryptocurrencies are getting more popular. I listed some ways to purchase an asset and join the crypto world.
Please let me know in the comments below or contact me if you have any questions. Also, please let me know if you have any suggestions on other places where you purchased a cryptocurrency or where you keep them. I am still relatively new to cryptocurrency; I only included exchanges I tested myself on. I haven't had any issues with them, but I cannot guarantee anything; I am not a financial adviser; I share my experience and what I am doing to purchase a crypto asset.
Thank you
Good luck, and see you around.