I am starting a blog to make money! How to do it? Is it worth it? I had had enough sitting on the side and watching people making a living from a simple blog. How it's even possible? I will cover all the essential tools I need to start a blog to make money if you have thought about starting your blog or wondering how to make money from it. Here is what I did as a complete beginner with minimum computer skills.

What Is a Blog?
A blog is a website with content; you are reading one right now. People create blogs for various reasons, some as a hobby, some to promote a product or service. I started with an idea to help others and still learning different ways to improve it.
Way To Make Money
I always thought you needed a product or service to make money online. And for sure, it is true, but I don't have any products to sell(for now anyway) or am not sure what assistance I can provide (haha), but there is a way anyone can do it.
Have you heard about affiliated marketing? You get paid for promoting other products or other people's services. How does it work in real life? Let's say you typed in the search engine "Best chocolate cookie" (I know, it is very random); you will get many different websites to choose from. Chances are, most of them will have some affiliated links. The website owner will receive a percentage if you click on them and purchase the product. You can write about anything in theory, and you will undoubtedly find an affiliated program.
It is just brilliant. Managing a blog can be done from anywhere in the world, as long as you have the Internet and a device for creating content (PC/Laptop/Phone) most important thing - is you need to be ready to put in some work at the beginning of your journey. Once your business is well established and brings consistent traffic to your website, you can take it easy and enjoy all the extra income it generates.
The more work you put in, the more rewarding it will be. And the potential is unlimited. Yes, you read it right - UNLIMITED.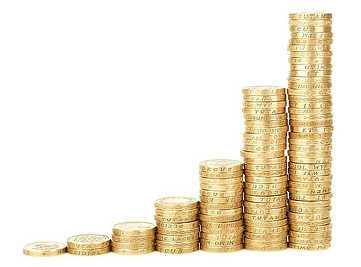 Magic of compound accumulation is the 8th owner of the world, and this is exactly how this business will work out.
I will cover this topic in another post as it's unbelievable, and I wish I had known it earlier in my life, but it's ok; I will make sure I tell this to as many people as possible to help them generate wealth sooner.
Do I need a particular qualification?
I thought you needed to be a guru at computing and have at least a degree in writing. I don't have either of them, and on top of that, English is not my first language ( so I apologise for the spelling ). You don't need any previous experience to start writing a blog. If you have a hobby, are engaging in a specific subject, or write about your pet, your favourite destination to visit or share your dreams. There are thousands of different topics to choose from, and if you are struggling, this website will help you start.
I can tell you I am an amateur in making websites and figured this out(with the help of Wealthy Affiliate), and it makes me feel on top of the world.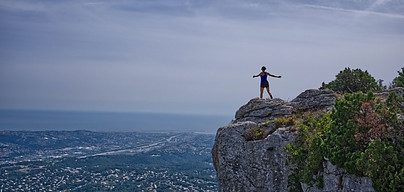 Platform I Use
I searched for a while and could figure out where to start until I found the Wealthy Affiliate website; I couldn't believe my eyes. This website has everything I need: training, a free website, SEO, a fantastic community and many other great tools to make my business thrive. I had a warm welcome to the site and had step-by-step, easy-to-follow and implement learning. I will make a video about it, making it easier to see. The great thing about it, you can start for free.
Domain
Domain(name of the website) - I've started with a free environment, which is included in your starter pack at Wealthy Affiliate. But I upgraded it to my own, www.growtolevelup.com, it only costs me 14.99$ a year, and you can do it through WA or use another supplier like GoDaddy, for example. I recommend having your domain; it's like an investment, and the value will grow over time if you put some work into it.
In your initial introduction to affiliate marketing training, you will learn more about it.
Another great addition is that you can have professional emails with your domain.
Keywords Are Important
One of the ways to get traffic is through keywords, a technique you can use to rank higher in search engines like Google, Yahoo and Bing, so when people search for something, they end up on your site. And the beauty of this - it's Free. You don't need to pay to advertise your site; people come to you, and remember: Traffic = money.
Sounds great.
In WA, there is a tool called Jaxxy, world-class SEO, and it's all included in your package. There is more if you want to upgrade to premium, but you can start it for free and see if you need it in the future. I am delighted with it.

Conclusion
In a few words, I will try to summarise it. Starting a blog to make money is easier than you think, and the possibilities are endless. You can do it as a side hustle and generate a passive income, or treat it seriously and make perfect money. Many people earn a 6-7 figure income from running a blog. And how long will you sit on the side if you think you are not good enough or don't have what it takes?
I made this post to give a brief overview of how I started and what I use, but the main goal is to help people achieve their greatness as soon as possible.
If you have any questions regarding this post, please let me know in the comments below or on the About me page. I will appreciate any feedback.