It depends on a person's habit and how bad you want it. What is your WHY? It is difficult to put a number on how long it take to build a habit, but we will try it, and I will share the most common rules and examples.
Is it True That it Takes 21 Days to Form a Habit?
You probably heard about the number 21, and for some reason, people believe it only takes 21 days to build a habit. It is impossible to put the exact number, and it all depends on the person and habit itself.
It is possible to build a foundation, and after three weeks, if you are enjoying it and follow four stages to form a habit. It will get a lot easier, but the point is, you should not wait for a magic number and on day 21, tell everyone you have to build a habit, and there is a chance you will break it before it is even formed.
The Four Stages of Habit
What is 21 / 90 Rule?
Another famous quote exists. It takes 21 days to create a habit, and it takes 90 days to make it a lifestyle. 
I like this one, to be honest; if a person wants it bad enough, it's possible to make it in 3 months, even less, maybe two months.
A study conducted found that, on average, it takes 66 days to build a habit. You can check out more details about it at James Clear website.
His Book Atomic Habit has changed millions of people. It's one of the most outstanding books on self-development, and if you wish to learn more about habits, please feel free to check it out.
Atomic Habits: An Easy and Proven Way to Build Good Habits and Break Bad Ones
What is a Good Habit
If we want to develop a habit, we want a good one. Why not? But what are the good habits? Here is a list of good habits, in my opinion, worth developing, and it is not that hard if you believe they will bring a lot of benefits in the future.
Meditate - Learn to meditate; it is one of the most valuable habits to develop if you want a happy and successful life. It is not as difficult as some people described. Get into a habit of doing it every day; start with just 10 minutes, and you are quick and will see the positive effect.
Exercise-The habit of exercising will increase your health and productivity. In my personal experience, I am not as productive on the days I skip the workout.
Reading - Get into a habit of reading daily. Allocate time of the day and just read ten pages.
Smile - The easiest habit to stick with but will significantly impact your life.
Gratitude - Sometimes, we chase things and get upset and frustrated if we don't have something. Get into a habit of appreciation every day, write down three things you are grateful for and see how your life will change.
Healthy Balanced Diet - This one is debatable, and I don't want to start an argument about which diet is the best one. Just stick with less sugar, less processed food, and smaller portions, but more often.
Planning - Plan your day / Week / Month, get into a habit of thinking ahead and know what you need to be doing at any period of your life. If we are not planning how to spend our time, we often waste it, and it's an essential habit to develop.
Journal - spend time analysing your day. Do it every day, just for a few minutes.
Staying Positive - Staying positive in a world full of stress and worries is more like a skill; it is not easy, but possible and will make you happier.
Cold Showers - Ok, this one is not for everyone, but anyone can try it. Taking cold showers every day has lots of health benefits.
What is a Bad Habit
Opposite the good habits, there are some bad ones we don't want to have in our lives.
Swearing - Sometimes, it's hard to not swear, especially in situations where something isn't going the plan, but if we get into a habit of controlling what we are saying, it will benefit our lives in the long run.
Smoking - One of the worst things we can do to our bodies is to put poisonous chemicals into our bodies by inhaling them. Habit everyone should try to get rid of as soon as possible.
Drinking alcohol in excess - drinking too much is damaging our body and brain.
Nose picking - it isn't delightful to see people doing it.
Being Negative - we are wasting a lot of energy on being negative; why don't we try to form a habit of being positive instead.
Too much TV - to keep it short and straightforward. Ditch your TV, especially watching reality shows. Lots of time is wasted on this activity for an average person; we can spend this time learning a new skill.
Poor Sleeping Habits - too much, not enough, or inconsistent sleeping routine are not bringing benefits in our lives.
Too much Social Media - there is nothing wrong with social media, and it helps to build relationships, connect people and promote businesses. But spending time just scrolling through and watching videos is not helpful in the long run.
Overthinking - Most of us are guilty of overthinking everything, it is hard to get rid of this habit, but if you can eliminate it, you will see positive changes straight away.
Poor Eating Habits - This one is obvious, we need to look after our body, and food is essential for getting all the required nutrients.
How Long Does it Take to Break a Habit?
It's an excellent question, and it all depends on the habit and the person the reason for wanting change.
Sometimes all we need to change our behaviour is a good reason.
WHY do we want it? Motivation and a bit of discipline.
Ideally, you want to replace a bad habit with a good one, and in my opinion, it probably takes the same. Because it takes time to learn a new behaviour, how to live without lousy habits is perhaps equal to how to build a good habit.
I hope this makes sense.
How Do You Develop Strong Habits?
DISCIPLINE
Discipline is all it takes to develop any habit. Stong or easy one, it doesn't matter. If you have discipline, you can achieve anything in your life.
Start small.
Practice. Practice. Practice.
If you are unsure where to start and which habit should you form?
Start by making a bed.
Yes, you heard it right. Start by making your bed first thing in the morning. It will change your life.
You can read more about it here.
Make Your Bed: Small things that can change your life...and maybe the world.
Conclusion
You can achieve anything in your life if you want it.
Do you have bad habits? - You can change it.
Want to develop good habits? - It's all in your hands. No one will do it for you.
Think about the reason you want to change.
And also don't forget. Our time is ticking.
Thank you for your time, and I hope you found this article helpful; if you have any questions about it, please leave a comment below or feel free to reach out to me on the contact us page.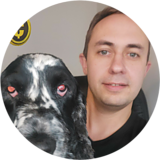 Have a great day.