I compiled a list of real ways to make money from home UK; I think you can do it from almost anywhere globally, but I tried it in the UK, and it all works.
What I like about working online, you choose your own time to work. For example, you can travel anywhere and still find time to work on your laptop.
Most ways to make money online below are relatively easy to implement, and you don't need to be a guru in computers either. If you are not sure of something, you can find it online without any problems.
Let us not waste time and explore a few ways to make money online:
Start a Blog
I am sure you have heard this one before, but there is a reason. If you spend some time learning about it, you can make a living from a blog and replace your 9-5 job.
Common questions people ask me:
What am I going to write about? 
Ideally, you want to pick a niche and stick to it. You need to make sure you know what you are talking about; if you are not sure or copying other people's content, the road to your success will be hard.
How much time do I need to spend before I see any income? - It depends on how much do willing to invest. The more you invest - the quicker you will see a result. But allow yourself a few months of consistent and regular posting.
The beginning is always challenging, many people expect results after 1-to 2 posts, and if there is no income stream, they give up.
My grammar is not good; how can I do it? - People are looking for unique and valuable content, and it's not about the spellings or commas missing. Do not worry about it. Worry about giving people value.
I use Grammarly to help me, and it's a brilliant tool.
Sell stuff on eBay
eBay is a great platform and still very well used. As of 2021, there are 187 million eBay users worldwide. This is a massive number of people, and there are billions of products listed.
If you have never tried to sell stuff on eBay, you should try it. Start with unwanted things you might have in your attic or garage, and put them up for auction and see. It can be fun.
You can buy stuff from different marketplaces (Facebook is a great option) and resell it on eBay.
Review websites and apps
Usertesting.com - get paid to share your perspective with global brands.
How does it work?
Apply - Submit your email and take a practice test.
Browse - Answer screening questions.
Test - Share perspectives via tests.
Make Money - Get rewarded for different types of tests.
New test opportunities are posted every day from companies around the world.
Become virtual assistant
Virtual assistants are on the rise. More and more businesses are going online, and you always need people to manage all sorts of tasks. Instead of hiring a full-time employee, business owners hire virtual assistants.
Some of the functions virtual assistants might perform:
Make appointments for client
Manage spreadsheets
Organise documents
Data Entry
Answer or make phone calls
Edit documents
Organise and manage an inbox
Ordering products for client
Organise travel
Manage social media accounts
Email marketing
Generate leads
I am sure the list is more significant than this, but you get an idea if you have some online skills, you can make money by offering your services.
You can start on Fiverr.
Fill out online surveys.
Online surveys have been around for many years, some are useless, and they are only interested in your information. Some have been around and have a good reputation.
If someone is asking for money to join a surveys sites - avoid it. It's a Scam, and it always should be free.
Get paid to play games.
P2E, or Play to Earn, is relatively new but on the rise now.
Mistplay
Swagbucks
Twitch - is an alternative to YouTube that is more dedicated to gamers. You can create your channel and play live where other people can talk to you. You can become Twitch Partner, and it's possible to earn money from advertisers.
Get paid to browse the internet.
If you use search engines regularly, why don't you try to get paid for that?
Qmee is a browser extension where you get paid per every search.
Swagbucks
I am sure there are more.
Get cashback
Get money back when you shop online.
TopCashback - thousands of top brands.
How does it work? You go to the https://www.topcashback.co.uk website and choose a retailer you wish to purchase a product or service. Buy a product - get a cashback from the topcashback website. It is not a scam, and if you think about how they make money? Why would they pay you? Well, they get paid by the companies for advertising them.
Write an ebook
Write an eBook and sell it. You can start with simple manuals or lifehack, or something like that.
I am currently writing a book, and I use Canva for designs. Looking forward to sharing it soon.
Kindle direct publishing allows you to publish it and sell it.
Become a social media influencer
If you have many followers on your social media platforms, you can make a good amount of money.
Sell your photos online.
You can sell your photos on Shutterstock, Adobe or Getty images.
Buy and Sell domain names.
You can make money by buying and selling domain names, and GoDaddy is a great place to start your journey. You can bid on auctions or buy one and pest it for a higher price.
Some people buying a domain name with a website spend some time building it, bringing traffic to it and reselling it to profit.
Dropshipping
Dropshipping has been an intelligent way to make money online in the last few years.
Become a Youtuber
Yes, it is still possible to make money with YouTube. If you have viewers and bring traffic to your videos, there are ways to make money with it.
Create an online course
As an eBook, creating a course is a great way to generate an income for years to come. You need to invest some time initially, but rewards can be huge. People will constantly be looking to develop themselves, and if you can bring value to them, you have a business.
Write articles for others.
You can apply to be a writer and get paid to write articles online from home.
Trade stocks and crypto
I am not talking about gambling, and many people do not understand the whole concept of trading—millions of people live just from trading stocks. It is possible, but it is not easy.
Crypto has gone mainstream in the last few years, and more banks and big companies are adopting cryptocurrencies.
I wrote about How to buy crypto online, and you can check out the full article here.
Affiliate marketing
One of the easiest ways to make money online is with affiliate marketing, and it is quick to implement for beginners.
You promote other people's products or services, and you get a commission for a successful sale.
I started with the Free Online Entrepreneur Certification course in affiliate marketing and cannot recommend it enough.
Become a Clickworker
With more than 3.6 million freelancers, known as Clickworkers, in Europe, America and Asia, Clickworker is one of the leading providers of paid crowdsourcing.
Enter Competitions
You can win money, products or different trips around the globe by entering competitions online.
Get paid for walking.
If you want to work online, it doesn't mean you will be sitting all day in front of a PC or laptop. A great way to motivate yourself to go for a walk is to know you can get paid for it.
Sweatcoin - is the only one I would recommend after trying a few.
Start a Podcast
Lots of people are making good money by running their podcasts now.
Get paid to listen to music.
Music Xray - is a free platform to join, and you can create an account in a few simple steps. You get paid to listen to music and write a short review. Once you accumulate $10, you can withdraw via PayPal.
Start Print On Demand business
How does it work? Here is an example:
You create a design using Canva or using your brand name. Join a site like Printful and develop products. Once you have a product, you can sell it on your website, Etsy, Amazon, eBay or anywhere you like. Printful will make it and ship it to the customer, and you receive a profit share.
Sounds great. Try it yourself. It is free to start.
Start an e-commerce shop.
You can start your e-commerce shop with Shopify if you have physical products to sell.
Or, same as drop shipping, you can have suppliers' products displayed on your website, and if someone buys it, get the supplier to ship it to the buyer—an easy and great way to earn some money online.
Get paid with Fiverr.
You can promote Fiverr and get paid commissions for each affiliate to join. It's been on the market for many years now, and it is trendy.
Conclusion
There are many other ways to make money online in UK and worldwide. I would recommend picking a couple you like and sticking to it.
My favourite is for sure Affiliate Marketing. There is so much opportunity with it, and if you want to work from anywhere in the world and be your boss, get an Online Entrepreneur Certification course and start your journey to be free and working on your terms.
Thank you for your time, and I hope you found this article helpful; if you have any questions about it, please leave a comment below or feel free to reach out to me on the contact us! Page.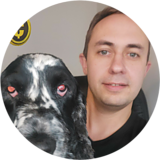 Have a great day.